Stephen Weeks
(941) 504-3689
Sarasota, Sarasota County
Sarasota is a city in Sarasota County, Florida. The city is located at 27°20'11"N and 82°31'50"W. According to the United States Census Bureau, the city population was 54,214 persons. As of the last census, the median income for a household in the city was $47,020. Please visit the city page at my website and you'll be able to see all real estate data and detailed Sarasota statistics.
know more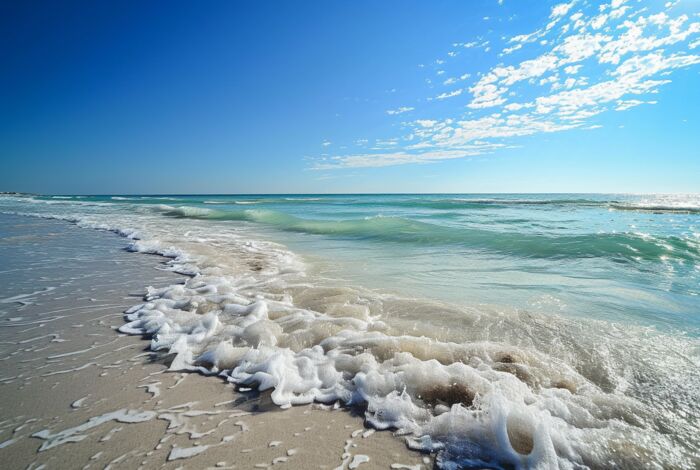 What's trending now in the market
Banesco USA pays $12M for new HQ in Doral

by

By Jordan Pandy

on 2020-12-05 at 12:01 AM

 Banesco USA is moving headquarters but the bank is going very far. The company, which has been based in Coral Gables, paid $11.95 million for a new HQ in Doral. Banesco USA purchased the 59,140-square-foot building at 3155 Northwest 77th Avenue from Windhaven Insurance Company, according to records. Newmark represented Banesco in the deal. Mario Oliva, president and CEO of Banesco USA said in a […]

PMG adds to assemblage of planned Society Wynwood...

by

By Wade Millward

on 2020-12-04 at 11:05 PM

Property Markets Group closed on more land for its planned Society Wynwood project for $11.5 million. A joint venture between RedSky Capital and JZ Capital Partners sold the property at 2407 Northwest Second Avenue to PMG. The developer, led by Ryan Shear, Kevin Maloney and Daniel Kaplan, plans to build an apartment complex on the site with partner Greybrook Realty Partners. Society Wynwood is […]

New York Life buys Brightline West Palm...

by

By Wade Millward

on 2020-12-04 at 9:30 PM

New York Life's real estate investment arm paid $114.8 million for the apartment tower next to Brightline's West Palm Beach station. Brightline parent Florida East Coast Industries, one of Florida's oldest and largest real estate and infrastructure holding companies, sold the 24-story, 290-unit Park-Line Palm Beaches building at 591 Evernia Street, according to property records. FECI […]
The Path to Homeownership [INFOGRAPHIC]

by

KCM Crew

on 2020-12-04 at 11:00 AM

Some Highlights If you're thinking of buying a home and not sure where to start, you're not alone. Here's a map with 10 simple steps to follow in the homebuying process. Let's connect today to discuss the specific steps along the way in our local area.

A New Way to Shop for Homes in a Virtual World

by

KCM Crew

on 2020-12-03 at 11:00 AM

In a year when we're learning to do so much remotely, homebuying is no exception. From going to work to attending school, grocery shopping, and even seeing our doctors online, digital practices have changed the way we live. This year, rather than delaying their home purchases, buyers – alongside their trusted real estate professionals –

With Home Values Surging, Is it Still Affordable...

by

KCM Crew

on 2020-12-02 at 11:00 AM

Housing inventory is at an all-time low. Realtor.com just reported that there are 39% fewer homes for sale today than there were last year. At the same time, buyer demand remains strong. In a recent newsletter, research analyst Ivy Zelman explained: "Although the headwind of severe supply constraints in most markets has contributed to slight
I know everything about Real Estate. Contact Me!
1343 Main Street Sarasota Suite #410, FL 34236
Life long Florida resident and licensed since 1987. Quality Service Certified and Accredited Buyers Representative. Serving the community in many different capacities and active in schools and charitable organizations. Coaching soccer and flag football for thirty years. Let me find the perfect property for you and your family.
You can relax with confidence knowing you are in good hands
High probability of successfully completing the transaction
Excellent market knowledge of the area
Our client's data is entirely confidential and encrypted
We have an excellent reputation in the market