Sarasota, Sarasota County
Sarasota is a city in Sarasota County, Florida. The city is located at 27°20'11"N and 82°31'50"W. According to the United States Census Bureau, the city population was 54,214 persons. As of the last census, the median income for a household in the city was $47,020. Please visit the city page at my website and you'll be able to see all real estate data and detailed Sarasota statistics.
know more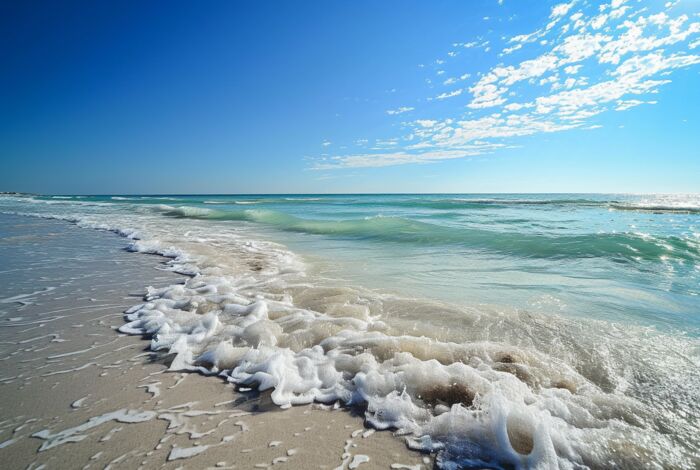 What's trending now in the market
Too much of a good time? David Grutman and...

by

By Erik Bojnansky

on 2021-07-28 at 2:30 PM

Hospitality mogul David Grutman and rapper and entrepreneur Pharrell Williams could use some good vibes for their Goodtime Hotel. The hotel, which opened at 601 Washington Avenue in April, is at risk of losing parts of its conditional use permit following nearly 30 noise violations. The Miami Beach Planning Board will hold a hearing over revoking the entertainment permit for its rooftop pool deck […]

CMBS loan issuance is booming — but not in the...

by

By Kevin Sun

on 2021-07-28 at 1:45 PM

In the commercial mortgage-backed securities world, conduit loans have always been the bread and butter of the market. But while CMBS issuance has come roaring back this year after a rough 2020, conduit loan issuance — which involves long-term refinancing loans that get packaged with other loans, securitized and sold to investors — is still lagging. Two other types of CMBS loans have […]

CoStar Q2 net income down 17%

by

By T.P. Yeatts

on 2021-07-27 at 10:27 PM

CoStar Group's second quarter profits fell after a strong first quarter even as traffic on its analytics and online marketplace jumped. The real estate data giant posted $61 million in net income from April through June, down 17.5 percent from the $74 million in Q1, it reported Tuesday afternoon. Second quarter profits were about flat compared to the same period in 2020, when the pandemic first […]
4 Reasons Why the End of Forbearance Will Not...

by

KCM Crew

on 2021-07-28 at 10:00 AM

With forbearance plans about to come to an end, many are concerned the housing market will experience a wave of foreclosures like what happened after the housing bubble 15 years ago. Here are four reasons why that won't happen. 1. There are fewer homeowners in trouble this time After the last housing crash, about 9.3

A Look at Housing Supply and What It Means for...

by

KCM Crew

on 2021-07-27 at 10:00 AM

One of the hottest topics of conversation in today's real estate market is the shortage of available homes. Simply put, there are many more potential buyers than there are homes for sale. As a seller, you've likely heard that low supply is good news for you. It means your house will get more attention, and

3 Hot Topics in the Housing Market Right Now

by

KCM Crew

on 2021-07-26 at 10:00 AM

If you're a prospective buyer or seller, it's important to understand the current real estate market conditions and how they affect you. The Counselors of Real Estate (CRE) just released its Top Ten Issues Affecting Real Estate report. Here are three hot topics from the list and how they impact today's housing market. Technology Acceleration and
I know everything about Real Estate. Contact Me!
Michael Saunders and Company
5100 Ocean Blvd, Sarasota, FL 34242
Life long Florida resident and licensed since 1987. Quality Service Certified and Accredited Buyers Representative. Serving the community in many different capacities and active in schools and charitable organizations. Coaching soccer and flag football for thirty years. Let me find the perfect property for you and your family.
You can relax with confidence knowing you are in good hands
High probability of successfully completing the transaction
Excellent market knowledge of the area
Our client's data is entirely confidential and encrypted
We have an excellent reputation in the market