Sarasota, Sarasota County
Sarasota is a city in Sarasota County, Florida. The city is located at 27°20'11"N and 82°31'50"W. According to the United States Census Bureau, the city population was 54,214 persons. As of the last census, the median income for a household in the city was $47,020. Please visit the city page at my website and you'll be able to see all real estate data and detailed Sarasota statistics.
know more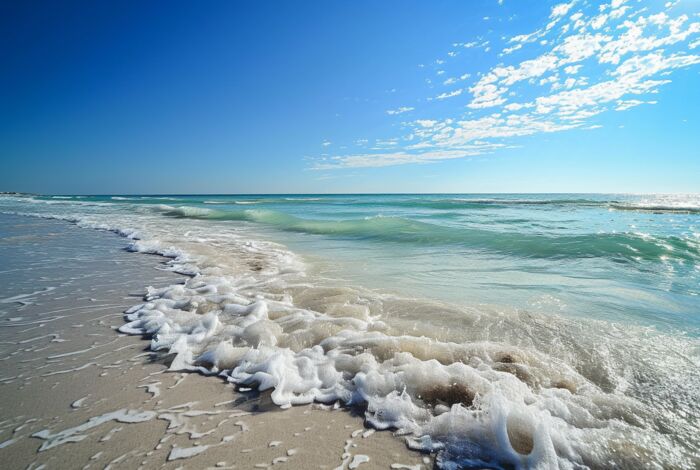 What's trending now in the market
HFZ Capital off the hook for $6M in failed Shore...

by

By Lidia Dinkova

on 2021-06-11 at 9:42 PM

HFZ Capital Group is off the hook from paying $6 million to the planned operator of the Shore Club in South Beach, following litigation tied to the companies' failed deal. HFZ Capital Group wanted to redevelop the property at 1901 Collins Avenue in Miami Beach into a condo-hotel, and signed luxury Brazilian hospitality brand Fasano to manage the revived project. In 2017, HFZ Capital canceled […]

Related Companies buys half ownership interest in...

by

By Lidia Dinkova

on 2021-06-11 at 8:30 PM

Stephen Ross' Related Companies bought half of the ownership interest in Esperanté Corporate Center in downtown West Palm Beach. New York-based Related Companies now is an equal owner of the office tower with London-based JZ Capital Partners, said Gopal Rajegowda, partner at Related Southeast. The move solidifies Related as the biggest office owner in downtown West Palm Beach. The purchase was […]

Seller's remorse: Nick Mastroianni returns...

by

By Katherine Kallergis

on 2021-06-11 at 7:30 PM

The sellers of a waterfront Jupiter mansion were able to buy back their house within days, in a classic case of seller's remorse. EB-5 fundraiser and developer Nick Mastroianni II, who paid $7.3 million less than a month ago for the home of workers' rights attorney Jerry Neil Paul and his wife, Elizabeth Ann Paul, sold the property back to them for $7.5 million. The first sale of the mansion […]
Hope Is on the Horizon for Today's Housing...

by

KCM Crew

on 2021-06-15 at 10:00 AM

The major challenge in today's housing market is that there are more buyers looking to purchase than there are homes available to buy. Simply put, supply can't keep up with demand. A normal market has a 6-month supply of homes for sale. Anything over that indicates it's a buyers' market, but an inventory level below

The Right Expert Will Guide You Through This...

by

KCM Crew

on 2021-06-14 at 10:00 AM

In a normal market, it's good to have an experienced guide coaching you through the process of buying or selling a home. That person can advise you on important things like pricing your home correctly or the first steps to take when you're ready to buy. However, the market we're in today is far from

Have Your Day in the Sun by Moving Up This Summer...

by

KCM Crew

on 2021-06-11 at 10:00 AM

Some Highlights Longer days and sunny weather mean summer is upon us, and what better conditions than right now to upgrade to the home of your dreams? If your needs have changed, it's a great time to upgrade – there's likely high demand for your current house, and today's low mortgage rates can help you afford your dream home. If you're ready to upgrade to a home that matches […]
I know everything about Real Estate. Contact Me!
Michael Saunders and Company
5100 Ocean Blvd, Sarasota, FL 34242
Life long Florida resident and licensed since 1987. Quality Service Certified and Accredited Buyers Representative. Serving the community in many different capacities and active in schools and charitable organizations. Coaching soccer and flag football for thirty years. Let me find the perfect property for you and your family.
You can relax with confidence knowing you are in good hands
High probability of successfully completing the transaction
Excellent market knowledge of the area
Our client's data is entirely confidential and encrypted
We have an excellent reputation in the market