Sarasota, Sarasota County
Sarasota is a city in Sarasota County, Florida. The city is located at 27°20'11"N and 82°31'50"W. According to the United States Census Bureau, the city population was 54,214 persons. As of the last census, the median income for a household in the city was $47,020. Please visit the city page at my website and you'll be able to see all real estate data and detailed Sarasota statistics.
know more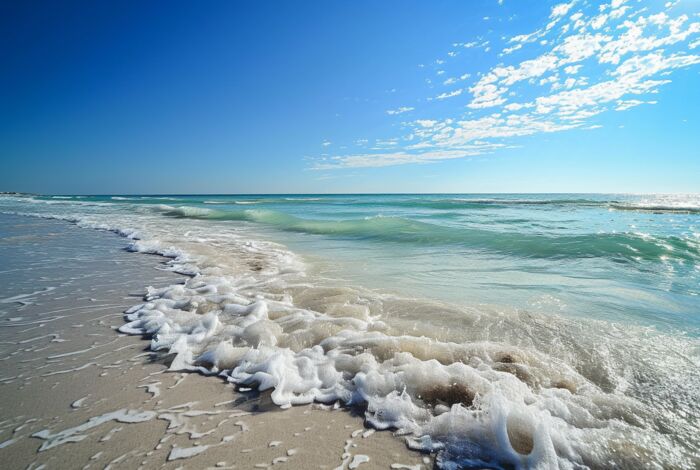 What's trending now in the market
Developer buys OZ land in bet on Homestead as...

by

By Lidia Dinkova

on 2021-10-25 at 6:30 PM

Many Miami developers covet waterfront sites and locations in bustling neighborhoods like downtown and Wynwood, but Armando Bravo is among those investing in south Miami-Dade. Bravo, through his Bravo and Partners 11 Acres LLC, bought an Opportunity Zone development site at 503 South Krome Avenue in Homestead for $5.4 million, he said. The 11 acres is from U.S. 1 west to South Krome Avenue and […]

Wynwood nightlife pioneer sued over $1.5M in...

by

By Francisco Alvarado

on 2021-10-25 at 5:30 PM

The Wynwood nightlife pioneer who owned the popular Wood Tavern is being sued over $1.5 million in allegedly unpaid rent for four food and beverage establishments. The landlord, a joint venture led by New York-based Centurion Realty, recently filed three eviction lawsuits in Miami-Dade Circuit Court against Cesar Morales and two of his companies. Centurion, headed by Ralph Tawil, and its partners […]

New lease on life: Apartment projects popping up...

by

By Mike Seemuth

on 2021-10-25 at 4:30 PM

Residential redevelopment of South Florida shopping centers is becoming more common, amid solid demand for rental housing and a slack market for retail space. This month, Houston-based developer Morgan Group won a land use change to build 356 apartments on the site of a former Macy's store and parking lot at Pompano Citi Centre, a shopping center in Pompano Beach on the southwest corner of […]
Knowledge Is Power When It Comes to Appraisals...

by

KCM Crew

on 2021-10-25 at 10:00 AM

Buyers in today's market often have questions about the importance of getting a home appraisal and an inspection. That's because high buyer demand and low housing supply are driving intense competition and leading some buyers to consider waiving those contingencies to stand out in the crowded market. But is that the best move? Buying a

Your Home Equity Is Growing [INFOGRAPHIC]

by

KCM Crew

on 2021-10-22 at 10:00 AM

Some Highlights If you're a homeowner, today's rising equity is great news. On average, homeowners have gained $51,500 in equity since this time last year. Whether it's funding an education, fueling your next move, or starting a business, your home equity is a great tool you can use to power your dreams. Ready to sell? Let's connect to talk about how you can take advantage of your […]

Important Distinction: Homes Are Less Affordable,...

by

KCM Crew

on 2021-10-21 at 10:00 AM

It's impossible to research the subject of buying a home without coming across a headline declaring that the fall in home affordability is a crisis. However, when we add context to the most recent affordability statistics, we soon realize that, though homes are less affordable than they have been over the last few years, they
I know everything about Real Estate. Contact Me!
Michael Saunders and Company
5100 Ocean Blvd, Sarasota, FL 34242
Life long Florida resident and licensed since 1987. Quality Service Certified and Accredited Buyers Representative. Serving the community in many different capacities and active in schools and charitable organizations. Coaching soccer and flag football for thirty years. Let me find the perfect property for you and your family.
You can relax with confidence knowing you are in good hands
High probability of successfully completing the transaction
Excellent market knowledge of the area
Our client's data is entirely confidential and encrypted
We have an excellent reputation in the market