Sarasota, Sarasota County
Sarasota is a city in Sarasota County, Florida. The city is located at 27°20'11"N and 82°31'50"W. According to the United States Census Bureau, the city population was 54,214 persons. As of the last census, the median income for a household in the city was $47,020. Please visit the city page at my website and you'll be able to see all real estate data and detailed Sarasota statistics.
know more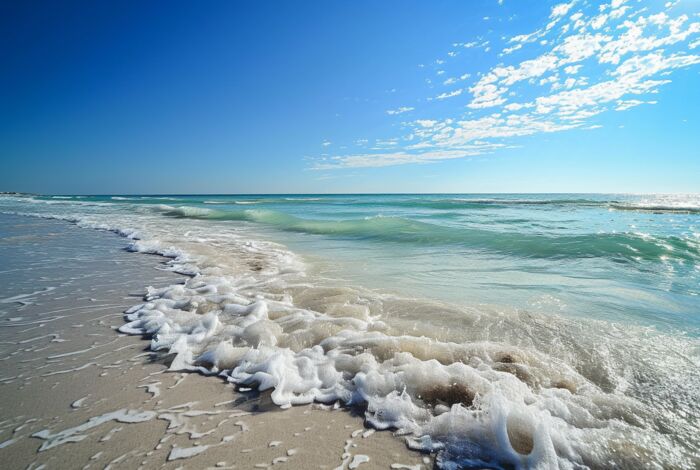 What's trending now in the market
Wells Fargo hit with $400M suit for breach of...

by

By Erin Hudson

on 2021-09-17 at 10:00 PM

Taconic Capital Advisors filed a $400 million suit against Wells Fargo alleging the financial giant failed to protect its investment in residential mortgage-backed securities, despite knowing many of the loans could be worthless. In a complaint filed in New York Supreme Court, Taconic accused Wells Fargo of breach of contract for doing nothing to fix problematic documentation for a number of home […]

Ares Management makes $150M play for David...

by

By Lidia Dinkova

on 2021-09-17 at 9:31 PM

David Beckham's Major League Soccer venture in Miami now counts a real estate heavy hitter among its backers. Los Angeles-based Ares Management, through funds managed by its Credit Group, made a $150 million preferred equity investment in Inter Miami CF, according to an Ares news release. Ares, led by co-founder and CEO Michael Arougheti, is a global alternative investment manager with roughly […]

KKR, Cornerstone in $1B JV to develop health care...

by

TRD Staff

on 2021-09-17 at 9:00 PM

KKR and Cornerstone Companies are joining forces to develop health care facilities in the United States. Cornerstone already has experience in the market, as the company is a health care real estate investment, development and management firm. It is also seeding the joint venture with 25 properties that are being recapitalized, according to Real Estate Weekly. The joint venture is aiming to […]
Have You Ever Seen a Housing Market Like This?...

by

KCM Crew

on 2021-09-17 at 10:00 AM

Some Highlights Whether you're buying or selling – today's housing market has plenty of good news to go around. Buyers can take advantage of today's mortgage rates to escape rising rents and keep monthly payments affordable. Sellers can reap the benefits of multiple offers and a fast sale. If this sounds like good news to you, let's connect today so you can capitalize on the unique […]

Is the Number of Homes for Sale Finally Growing?

by

KCM Crew

on 2021-09-16 at 10:00 AM

An important metric in today's residential real estate market is the number of homes available for sale. The shortage of available housing inventory is the major reason for the double-digit price appreciation we've seen in each of the last two years. It's the reason many would-be purchasers are frustrated with the bidding wars over the

5 Tips for Making Your Best Offer

by

KCM Crew

on 2021-09-15 at 10:00 AM

In today's sellers' market, standing out as a buyer is critical. Multi-offer scenarios and bidding wars are the norm due to the low supply of houses for sale and high buyer demand. If you're buying this fall, you'll want every advantage, especially when you've found the home of your dreams. Below are five things to keep
I know everything about Real Estate. Contact Me!
Michael Saunders and Company
5100 Ocean Blvd, Sarasota, FL 34242
Life long Florida resident and licensed since 1987. Quality Service Certified and Accredited Buyers Representative. Serving the community in many different capacities and active in schools and charitable organizations. Coaching soccer and flag football for thirty years. Let me find the perfect property for you and your family.
You can relax with confidence knowing you are in good hands
High probability of successfully completing the transaction
Excellent market knowledge of the area
Our client's data is entirely confidential and encrypted
We have an excellent reputation in the market